It can be said that Archero is an archery role-playing game with an interesting fighting style on the phone, you will have to overcome many levels and unlock many hero characters, looking for special skills to cater for those next level.
During the battle in Archero game, you collect items and tools along the way to serve the screen, from which you can unlock more Archero characters with more special skills, using the Skillful items will help you pass many levels.
1. Rolla
The first character on the list here is Rolla, the general wielding divine power with the ability to freeze enemies at every shot. With Rolla we believe you can pass every level of possession of her, but it will cost you $ 16.99 to recruit this icy girl.
2. Onir
Believed to be a child of the Light God, Onir has the ability to attack enemies and cause them to be dazzled, his movement speed is reduced and is capable of standing still for a few seconds. Like Rolla, players will have to spend a sum of money to unlock this character, the current price of 9.99 USD for those who want to own the god.
3. Taranis
Taranis has the ability to control and use set thunder (like the disgusting Thor). With such a special skill, Taranis accumulates lightning bolts and combines them into arrows, firing attacks with destructive power. Unlike the two characters above, players who want to own Taranis only lose 1,000 Gem.
4. Phoren
The fourth general on the list also possesses special skills, Phoren with the flames coming from hell can burn every enemy when they intend to approach him. He created flames of epic fire and burned his enemies in an instant.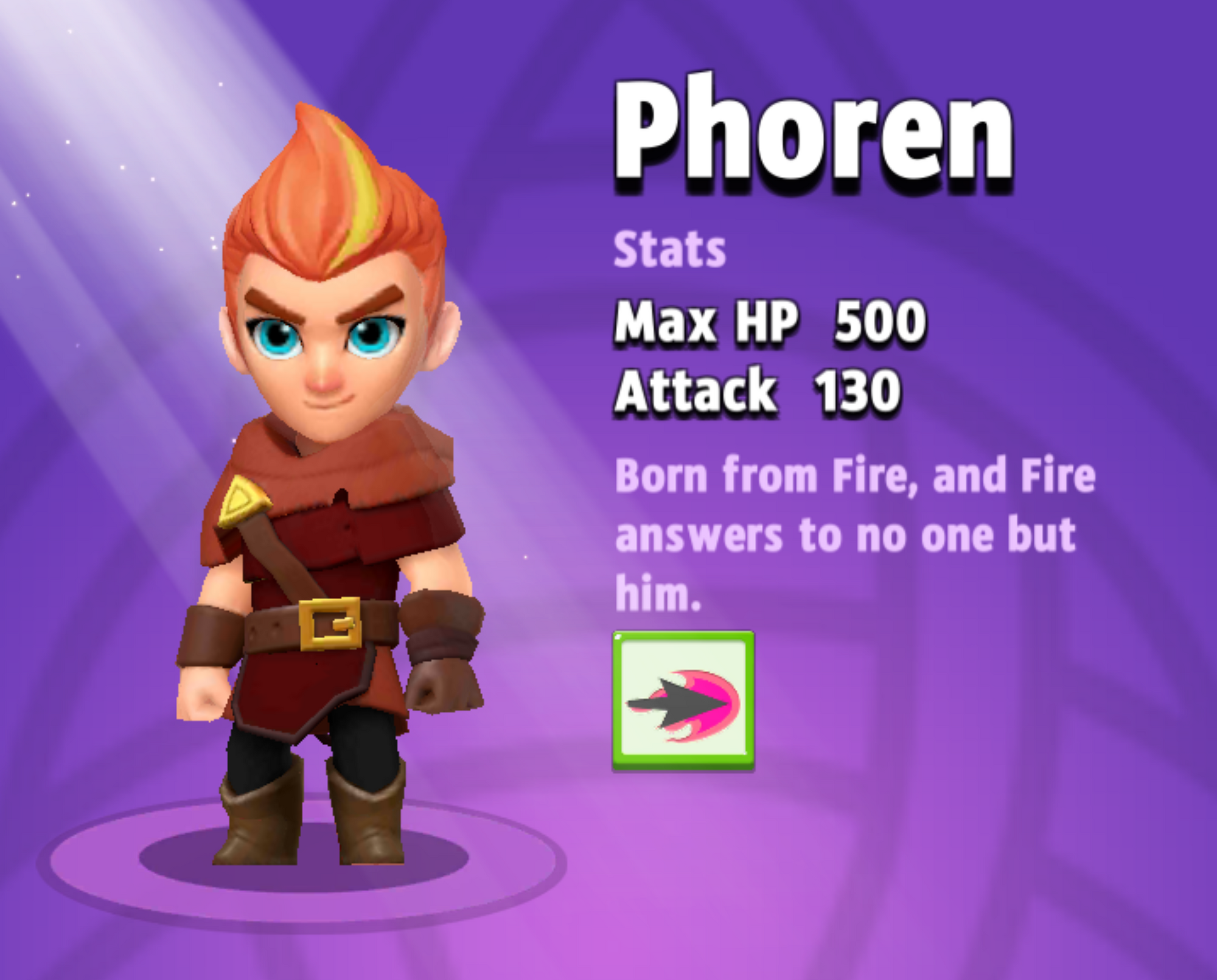 5. Urasil
Not possessing supernatural powers, but Urasil has poisonous vantage techniques, each of his attacks causes the enemy to bleed, causing the opponent to slowly die. And to get Urasil, you need to complete phase 50 of part 2 in normal game mode.
Above are the top 5 strongest heroes in Archero Archery game that we have ever tried. And you, you think the general is the strongest, who is the character who can win all the levels in Archero.