Online games with manga themes are undeniably attractive to the majority of gamers, adding to the role-playing action, making it harder to miss.
Hunter x Hunter Mobile
Hunter x Hunter is a Japanese manga about a young boy named Gon – who discovers his father is still alive and well. He knows that his father is a legendary Hunter, an elite member of the human race and specializes in the search for rare creatures, secret treasures and other individuals.
Although Ging left his son and relatives to pursue his own dream. Gon is determined to follow in his father's footsteps, pass the rigorous Hunter exams and eventually find his father to become a Hunter in his own way. Accordingly, critics of both the manga and its TV adaptations praised it for its deep storyline, adorable characters and great animation.
Following that success, Hunter x Hunter Mobile produced by Tencent inherits almost all of the visuals, gameplay and features that follow the story. The game also revolves around the protagonist Gon and his journey to become a professional hunter. The game has many challenging activities, rich in team spirit for gamers to explore.
Naruto SlugFest
Naruto is a manga that needless to say when it is too famous worldwide. Many games choose Naruto as their main theme and receive a great deal of support from the manga fans.
With Naruto SlugFest, this is the world's first 3D open-world mobile role-playing game adapted from Naruto. Using rendering technology with cinematic lighting effects, recreating 100% of the Naruto world.
The characters in Naruto SlugFest, also drawn by the original animators, will take the player back to Konoha, to experience once again the classic storyline still intact in memory. No longer following the monotonous general card style, Naruto SlugFest allows players to immerse themselves in the famous anime world freely with a unique sandbox style.
Saint Seiya: Awakening
Saint Seiya or Golden Armor is a series that is no stranger to manga/anime lovers. The story is about warriors called Saint Gladiators, who are responsible for protecting the goddess Athena and fighting against the power of the devil. Besides, there are also Saints of the evil faction belonging to the black armor force.
Saint Seiya: Awakening game is a product developed by Timi Studio of Tencent company and received genuine content copyright from Masami Kurumada – Japan. The game is in the role-playing genre with a bold turn-based fighting style J-RPG.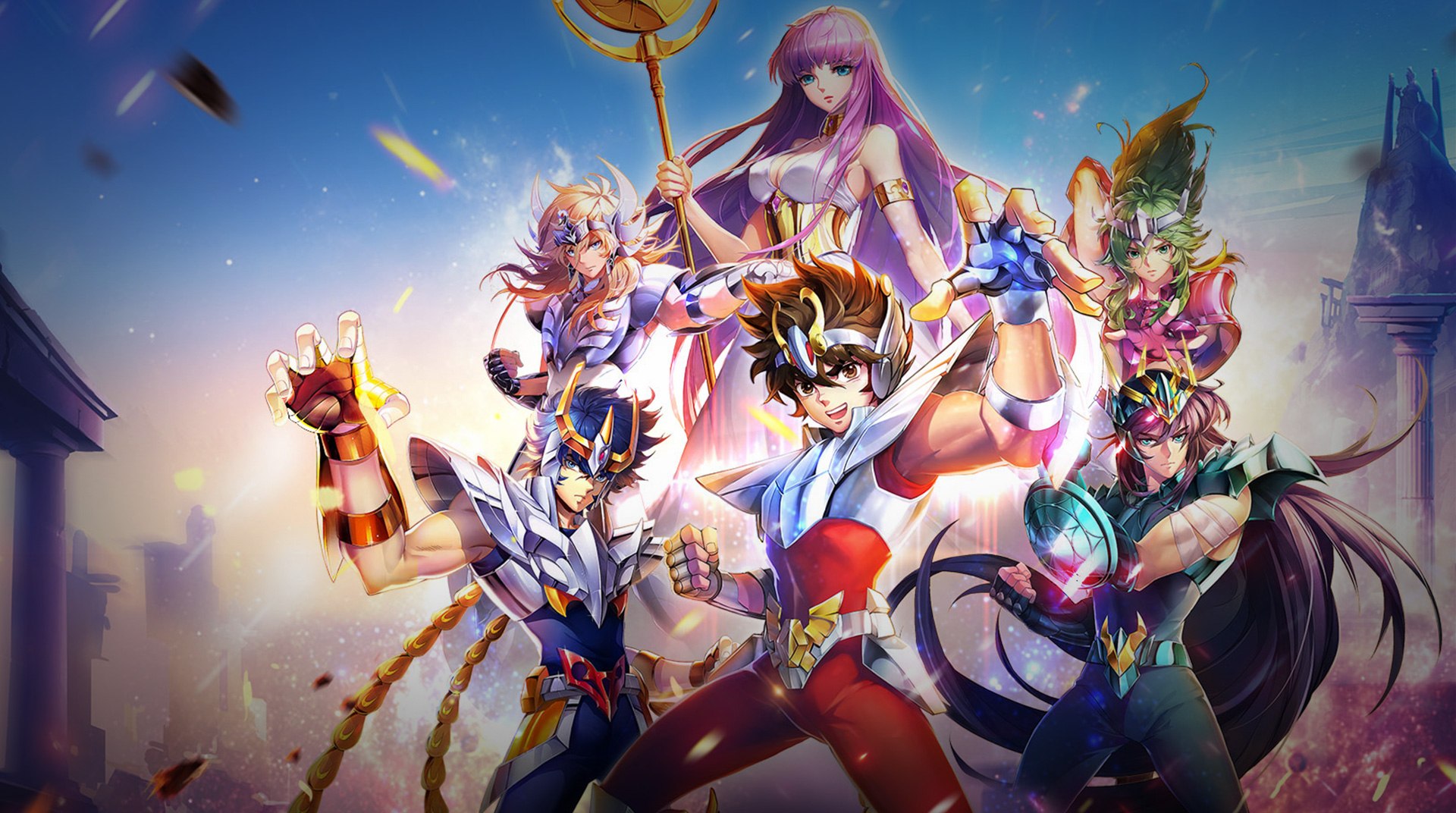 With the classic character set, players are free to form an exclusive battle squad of up to 6 members and devise flexible battle strategies to win. And the most important thing is that compared to the games of the same topic, this game boasts graphics, the most eye-catching fighting effects besides the cut scenes that attract viewers.
Dragon Ball: Legend of Time and Space
Dragon Ball is a worldwide famous series and is associated with the childhood of many Vietnamese gamers. Although there are many mobile games based on Dragon Ball IP in action, it is not an obstacle to develop another game. Accordingly, Dragon Ball: Legend of Time and Space is the official licensed version for PC from Bandai Namco.
The game brings back memorable memories, especially for those who love this setting or have played the first MMORPG Dragon Ball Online many years ago by Netmarble.
The game will include 4 races Saiyan, Earthling, Majin and Namekian for you to choose at the beginning. However, this is not an open world MMORPG in the true sense because the map is divided into many small areas, combining different dungeons and dungeons. At the same time, the game also has an integrated system that automatically finds its way to the required task location, but the player will have to fight on his own and perform some other activities.