Not as noisy and exciting as racing games, the simulation games always have a light entertainment space but equally attractive by a realistic simulation game.
The topic of cooking games has long been a popular game series. Most cooking games are highly entertaining, demonstrating each person's cooking ability. Or players can try to overcome challenges in the game.
The following article will summarize some cooking games with many downloads on the phone.
1. Game Cooking Mama
Cooking Mama is a popular cooking game, produced in 2006. Coming to the world of Cooking Mama, you will be able to prepare your own dishes according to the regulations, through fake actions. Actions such as cutting onions, kneading dough, molding meat, etc. will all appear in the game and you will be the one who performs all the steps.
Cooking Mama has all over 30 different menus for you to prepare. The food will come from many parts of the world. Each mission completed the right process and the fastest player will receive the maximum number of stars.
In addition to the task of cooking, you can try yourself with 20 mini-games like catching balls, shooting balls, farms,… The game also opens the ranking mode with friends around the world.
2. Game Toca Kitchen 2
Who said cooking dishes need to be delicious and beautiful? With Toca Kitchen 2 world, everything will not follow any principles. Players can cook their own dishes, in their own way, with ingredients in the kitchen to entertain guests.
In the recent update, the game has added many other cooking ingredients, as well as other features such as increasing the emotions of guests when tasting food, new cooking utensils.
3. Game Cooking Fever
Cooking Fever goes a bit in the direction of time management, serving customers more than focusing on the process of standing in the kitchen. In some hotel and restaurant owners, you will stand in the kitchen and must prepare all the dishes required from customers.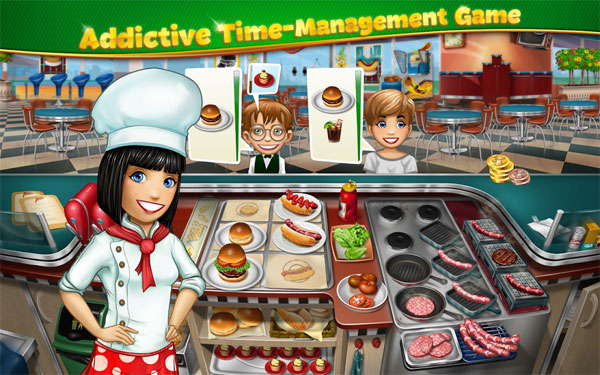 The game requires quick skills, fast eyes and good memory to serve quickly and accurately the menu that customers order. There will be over 300 levels to play with 250 different dishes in increasing challenges. Unlocking each cooking venue are exciting waiting for you.